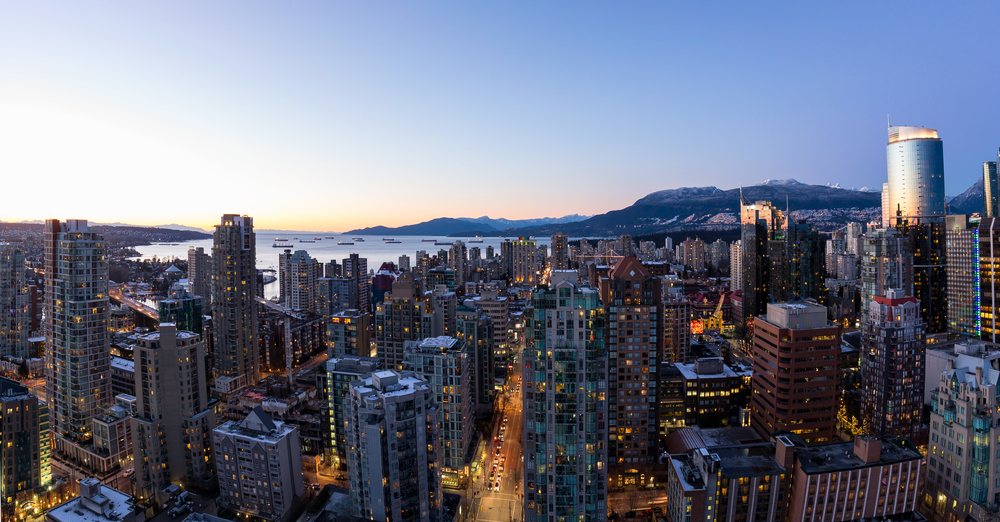 Staying in Downtown Vancouver is the best way to explore the city
If you are visiting Vancouver for a holiday with family, friends or for work, the best place to book a stay is in Vancouver Downtown. Located in the heart of the city, with all facilities and amenities, staying here will make your trip as convenient as it can be. And also it is an ideal location that keeps you close to almost all lovely attractions of Canada. 
Hotels
One of the best reasons to stay in Vancouver in the lovely L'Hermitage hotel. A gorgeous looking, modern hotel ideally located in the centre of Vancouver downtown is a luxurious accommodation option for all kinds of guests and travellers. Its location serves the city's most happening shopping, financial and entertainment options along with great transport links. 
Convenience
Vancouver Downtown is a convenient place to stay as the Vancouver International airport is not far from here and travelling to and fro to the city is not very expensive. You can just hop on the Canada Line (Vancouver's rapid metro)and reach downtown in a few minutes. Ditching the cab / taxi keeps saves you a lot of money.
Food
If you are a foodie or a picky eater then Downtown is the best place for you to stay. Here you get ample options of restaurants, cafes and other global food chains that satisfies every travellers taste-buds. It also is home to great coffee and breakfast joints that provide just the right food and beverage for you to start your day full of explorations. Most of the best of Vancouver's restaurants are in the downtown peninsula, which means they are mostly a short walk away from you. There are some great food options near Stanley Park too.
If you decide to have a day in the hotel then the L'Hermitage, Vancouver's restaurant serves a delicious selection of food and beverages. 
Shopping
Those visiting Canada for shopping will be spoilt for choices in Downtown Vancouver and this makes this place a hit with avid shoppers. This place is home to one of the city's best shopping experiences. From malls, to high street shopping to lovely local markets the options to shop here are plenty. Here you will find all global brands as well as great independent Canadian brands and local boutiques that are a must visit. Once you exhaust all the shopping options in this area, you can take the Canada Line/ SkyTrain to Metropolis at Metrotown, the biggest mall in British Columbia.
Sightseeing
A car is a necessary requirement in most other parts of Canada. But if you are staying in Downtown Vancouver, then it is not a necessity. The great transport links here makes sightseeing easy and convenient for travellers. Most of the attractions here are only a walk away or if you wish the city is friendly to bikers, so you can take a bike and go on your adventure. Some popular attractions that are only a walk away in downtown are Stanley Park, English Bay Beach, Robson Squareand the Vancouver Art Gallery. Apart from this even the shopping, dining and nightlife is fairly centrally located and can be accessed easily if you are living in downtown Vancouver. You can even book the hop-on-hop-off bus tours for sightseeing. 
Transport Links
When you book a 4-Star hotel in Downtown Vancouver, some of the great places you can easily and quickly reach via the transport links are:
Free shuttle service to Capilano Suspension Bridge Park.

For Granville Island, Vanier Park Museum and Kitsilano Beach can be reached via False Creek Ferry or Aquabus.

Canadian Line/ SkyTrain to Chinatown, Science World and the Commercial Drive.