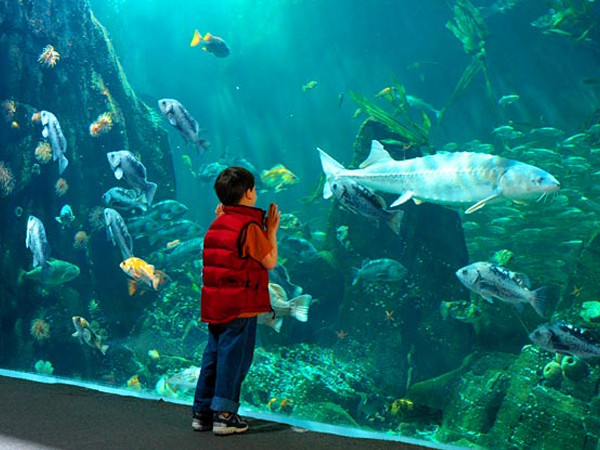 The Ultimate Guide to Explore the Vancouver Aquarium
If there's one thing that must be on your radar if you're planning a Vancouver vacation, it is the Vancouver Aquarium. Known to be home to around 65,000 animals, (yes, you read that right) from majestic sea lions to penguins and more, you'll find the world-renowned aquarium inside the gorgeous Stanley Park. Rain or shine this attraction is great for families, kids, and adults alike.
Whether you're an animal lover or simply looking for a great day-out destination with the kids, the Vancouver Aquarium offers an unparalleled experience for people of all ages. Now, we know that you're all geared up to see some incredible aquatic life and thousands of amazing ocean species, but a bit of planning ahead always helps.
So, read on and make the most of your visit to Canada's first public aquarium, for an experience to remember.
About the Vancouver Aquarium
Start your day with a truly exceptional breakfast experience at Café Medina and head to Stanley Park for a day of ultimate fun-filled adventures. Located within walking distance of major parts of downtown Vancouver, the Vancouver Aquarium is a marine science center, that connects over 40 million people from around the world to its oceans and the wonders within them.
Displays at the Vancouver Aquarium
With a spectacular collection of displays at the Vancouver Aquarium, each showcasing a different form of marine life, look out for:
The Graham Amazon Gallery
Home to some of the coolest sections, the Amazon Gallery is a great place to learn about the phenomenal biodiversity of the Amazon rainforest. Find scarlet ibises, sloths, and crocodiles here and even experience a thunder stimulation to get an idea of the rainforest weather's intensity!
The Tropics
Even though, tropical weather might not be what Vancouver is known for, experience it firsthand at the Tropics section of the aquarium. Treat yourself to a refreshing, flavorsome afternoon tea in Vancouver and be ready to be awe-inspired by the rainbow-coloured fish, amphibians, and mammals here, as you get a sneak peek into coral reefs and mangrove forests at this exciting exhibit.
Penguin Point
Who doesn't adore penguins? Head to the popular Penguin Point at the Vancouver Aquarium and see four South African penguins at this Boulder's Beach, Cape Town-inspired exhibit!
Opening Hours
Considered to be the best of its kind in the country, it also frequently tops the list of one of the best aquariums in the world. The Vancouver Aquarium opens from 10 a.m. to 5 p.m. on all days, throughout the months from October to March. The aquarium tends to get busy, so make sure to arrive as early as possible and beat the rush hour.
A Quick Tip: Buying your tickets in advance is highly recommended to secure your spot beforehand and get the best prices available.
After you've had your share of admiring and marveling at the marine life in the aquarium, treat yourself to a pint of beer at one of the bars, head to the in-house bistro for a quick coffee or feel free to explore fine dining in downtown Vancouver. Oh, and don't forget to get yourself some typical aquatic-themed gifts, be it t-shirts or cuddly plush seals as aquarium souvenirs. If you have some more time on your hands, make sure to explore and enjoy a peaceful stroll in Stanley Park, to conclude your day.