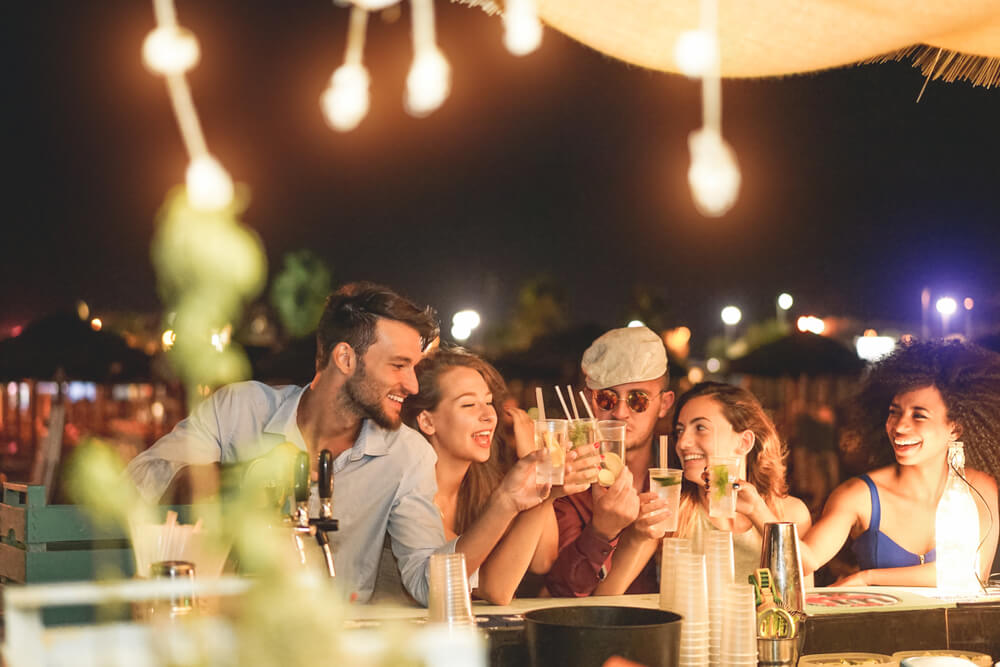 Nightlife Hotspots In Vancouver
Hotspots can be a very off-putting term for some. Not everyone visiting the Vancouver family-friendly hotels are after a big night out with pumping music and the drinks flowing. That being said, nightlife as a term actually encapsulates a whole host of activities that can, in fact, be family-friendly. Whilst some visitors in the city will indeed be looking for some of the later night and stylish districts to party in, others might be more suited to live music, great dining and amusements that Vancouver's diverse collage of districts can offer.
Below is a lowdown on the best spots in Vancouver to visit for nightlife, and who they might be best suited to.
Vancouver's history of nightlife
With a long history of alternative rock music, bars and supper clubs, Vancouver strangely managed to inherit the nickname "No Fun City". This couldn't be any further from the truth, with legendary North American clubs such The Cave still being reminisced about by older Vancouverites. Whilst much of the landscape may have changed over the past few decades, there's still plenty of nightlife and Vancouver attractions for guests to look forward to.
Granville Street
Full to the brim with pubs and bars, Granville Street is a strip of neon-lit nightlife that holds plenty for all ages. This is the main street for nightlife in central Vancouver and its unique mix of nightclubs such as Venue, One Under and the Roxy Cabaret provide an eclectic mix of dancefloor entertainment.
Gastown
Gastown is one of the cities oldest districts of Vancouver and dates back to the Victorian era. With this in mind, it's no surprise to find plenty of vintage wine bars and Irish pubs dotted across the steam clock clad streets. With great restaurant-come-bars in the area, the terraces of Chill Winston and the Lamplighter Pub are always popular with tourists and locals alike.
Yaletown
Offering a more upmarket nightlife experience, this repurposed warehouse district provides clubs and lounges for refined nights out. With cocktails and lounges providing a laidback atmosphere, bars like Yaletown Brewing and the OPUS Bar are among the favourites in the glitzy Yaletown area.
Kitsilano
Overlooking the English Bay, Kitsilano has some of the best views in the city, and also provides a range of bars and clubs that are great for soaking in the local culture. With many of the bars offering food lists as well as drinks, the Chewies Oyster Bar and Bimini Public House offer everything from fine dining to laid back sports bars.
Davie Village
This West End community is well known for its vibrant LGBTQ+ scene that spans from sit down meals at Three Brits Public House to the pumping dance music at Celebrities. With more dazzling views over Vancouver Bay, this inclusive community is easy to find on social media and offers regular evening events. With so much going on in Davie Village, you'll no doubt want to nurse that hangover the next day at one of the brilliant breakfast restaurants in Downtown Vancouver BC.