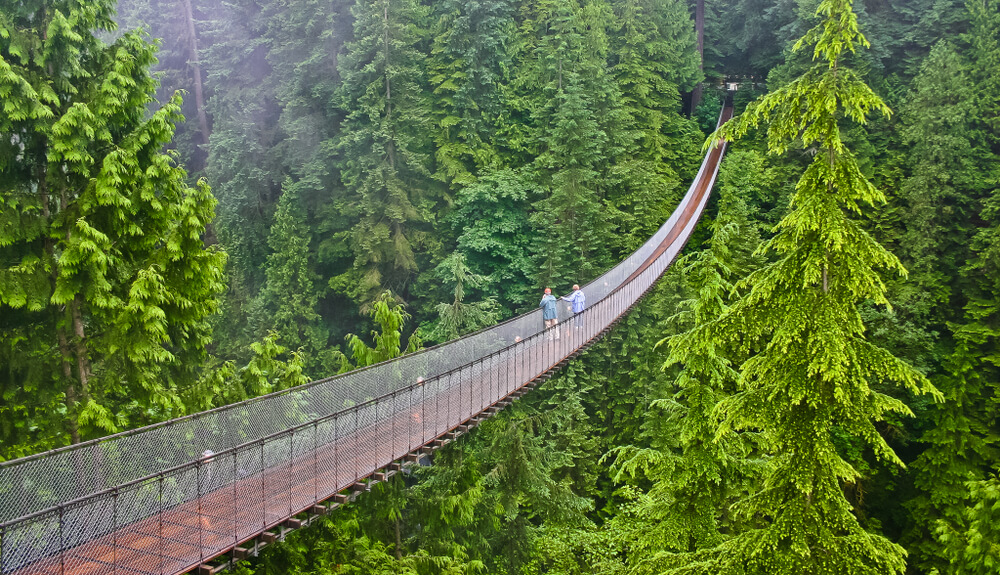 How to Plan a Visit to Capilano Suspension Bridge
Are you planning a visit to Vancouver, Canada this year? Then you've no doubt started researching some of the amazing things to see and do there, and the best boutique hotels Vancouver to stay in.
It really is an incredible place, with so much to offer its visitors. Be at one with nature and gain the ultimate, rural Canadian experience at Bridge Park. In the park, you'll find the Capilano Suspension Bridge, which is almost as accessible as the neighbouring (and incredibly famous) Stanley Park, which offers some of the province's most beautiful natural scenes.
If this amazing experience is on your list (and if it isn't, it should be!) we've put together a mini-guide for planning a trip to visit it.
Enjoy!
Getting there
Getting to the bridge shouldn't be a trek in itself!
The easiest way is to drive, and there will be lots of car rental places near L'Hermitage and other hotels in Vancouver downtown.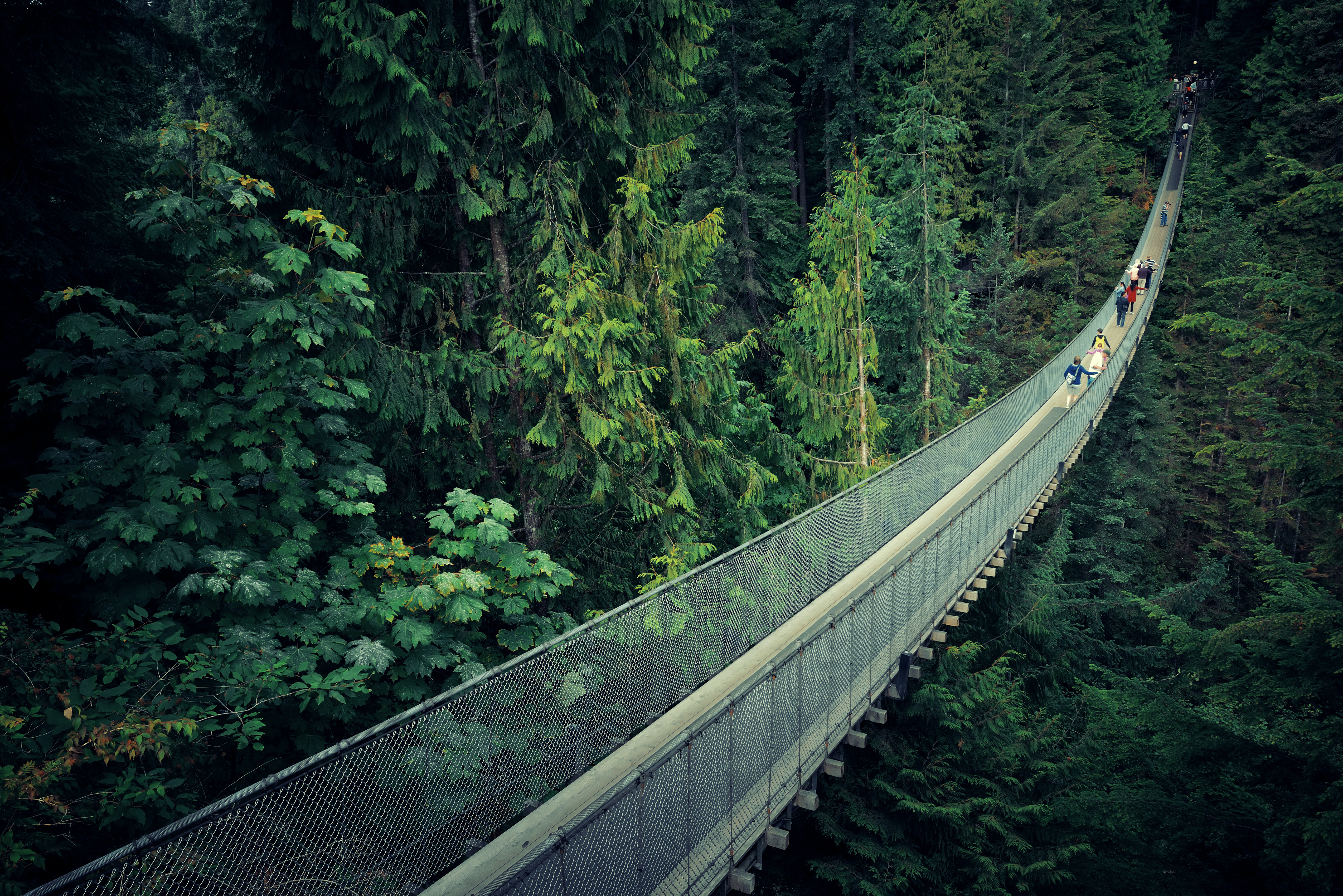 For reference, it's worth noting that the Capilano Suspension Bridge Park is roughly 20 minutes north of the city of Vancouver and exactly 9 km from L'Hermitage. You'll need to pay for parking when you arrive, but you can do this at the same time as you buy your entrance ticket.
However, if you don't fancy driving, there are shuttle buses that take visitors to and from the park, which stops near the L'Hermitage Restaurant, meaning it's very convenient for our guests.
General admission to the park is priced at $42.95 – quite expensive, but worth it if you plan on making a full day of it (which you no doubt will when you experience all the amazing sights and sounds there).
Inside the park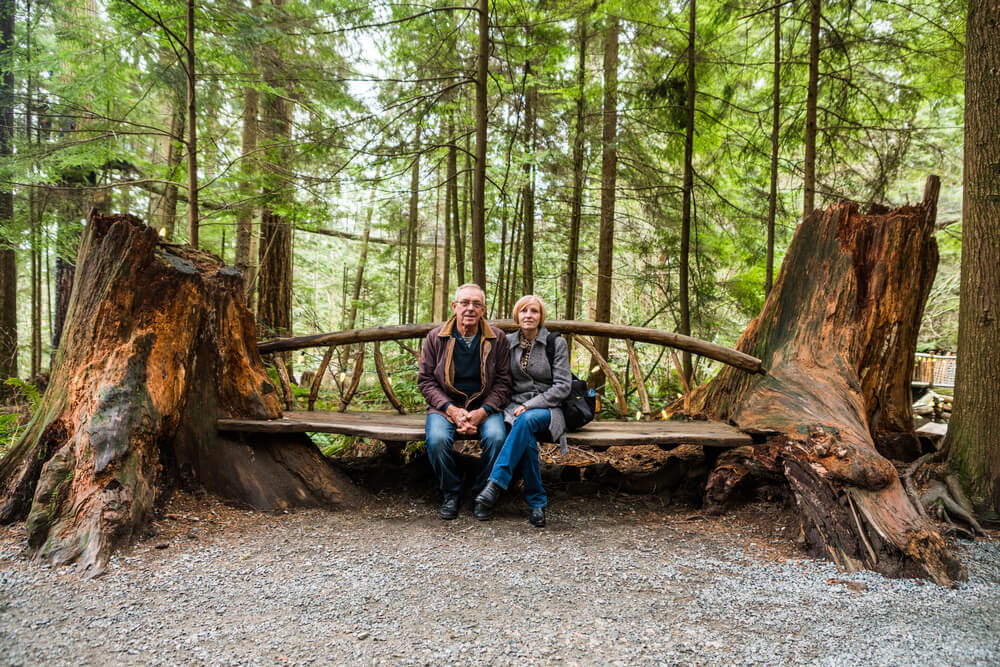 Now you've spent the entrance fee, it's time to make sure it's worth it! Luckily, there are countless wonderful things to see and do in Capilano Suspension Bridge Park, so get there early to tick as many as you can off your list.
The absolute must-see in the park is of course the Capilano Suspension Bridge, which swings 230 feet above the canyon floor and stretches a staggering 450 feet from end to end.
It was initially constructed in 1889, and was made of rope and cedar logs. Fortunately for the squeamish when it comes to heights, back in 1903 the ropes were replaced with wire cables, and in 1953 they reinforced it with concrete.
Another great thing to experience in the park is the Treetops Adventure. This attraction consists of a set of seven bridges suspended between the trees, which stand as high as 100 feet above the ground. The amazing thing about these viewing platforms (as well as the incredible views to be seen, of course) is that they are adjustable, which means they allow for the continued growth of the Douglas fir trees on which they are fixed to – meaning no nails or bolts are used.
Last but not least, another must-see on your trip is the CliffWalk – a path that's suspended from a rock wall. The narrow path can be a little daunting, as it doesn't allow for a lot of room for viewers to walk past one another – people have to lean to one side to get through. But again, the views are phenomenal.
Excited about the opportunity to visit Capilano Suspension Bridge? Book your L'Hermitage – one of the best hotels in Vancouver downtown – now.