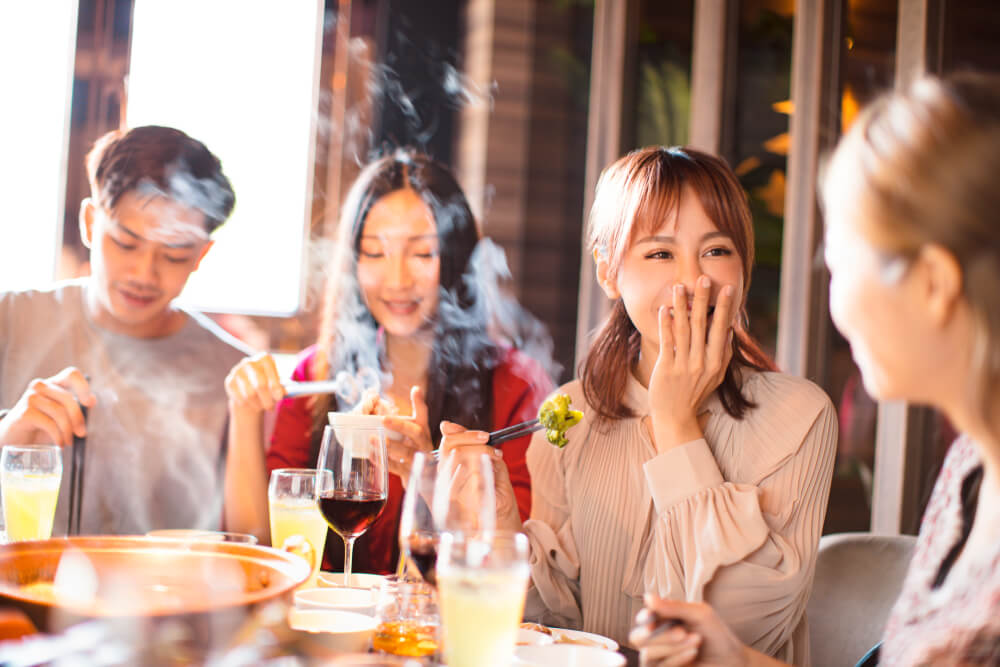 4 Fun Things to do in Vancouver this Winter
As the fires start crackling and the snow falling in Vancouver this Winter, it is time to start exploring all the fun things to do in the city – if you can drag yourself away from the heated outdoor salt water lap pool and hot tub at L'hermitage Vancouver, that is!
1. L'Orangerie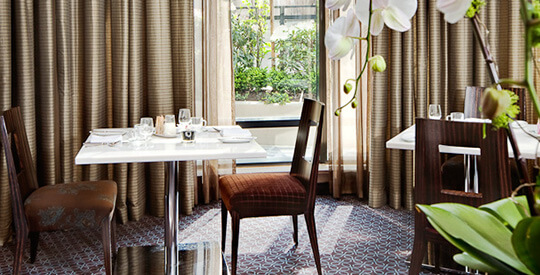 Why not start off your exploring close to home at L'Orangerie at L'Hermitage Hotel Vancouver – even those not staying in this exquisite Vancouver Boutique hotel will be flocking to eat in this top-class dining and lounge facility, you just happen to be lucky enough to only have the distance from your luxury bedroom to the 5th floor to flock. You can keep it light with a Tuscan tomato bisque or some hummus with warm pittas, or you could dabble with the New Orleans beef chilli finished with a decadent creme brulee. Not to mention, guests can enjoy the Hot European Style Breakfast Buffet spread which is served between 6:30am and 11:30am daily, which has everything from smoked salmon to Belgian waffles – a great start to the day before the exploring begins!
2. Stanley Park Christmas Lights
Stanley Park is a top destination in Vancouver, with 405-hectares of public park to enjoy. During Winter, the park is transformed from a sprawling green space into a Winter paradise, twinkling with three million lights. The whole park is like one massive Christmas tree. Throughout the season, the Bright Nights Christmas Train and Stanley Park Train Plaza are your ports of call. This activity is affordable and fun for the whole family.
3. Skiing!
One of the most famously fun activities to do in Vancouver in the Winter, though in most cases requires a bit of a drive, is go skiing, or snowboarding – whatever you prefer! Why not make the best of the fluffy snow? Between the runs on Cypress Mountain, Grouse Mountain, Seymour Mountain and the fabulous Whistler, you certainly won't run out of slopes to traverse. If you just want to hire a toboggan for a couple of hours instead of full-blown snow sports, then Seymour Mountain is your best bet. Chat to your concierge at L'Hermitage Vancouver and they will help you figure out the best way to travel to these top snow sport destinations.
4. The Capilano Suspension Bridge lights
Unfortunately, the Winters in Vancouver mean short days and early sunsets. Fortunately, this makes the light displays and views from the city's iconic suspension bridge even more of a feast for the eyes. This is one of those tourist attractions that is popular all year, but is particularly special at Winter. In fact, we heartily recommend you wait until the sun sets before visiting, because the lights are truly spectacular. Make sure you have memory on your phone, because you are going to want to take as many pictures as possible. They remain lit throughout the Winter, they aren't specifically Christmas lights, meaning you can enjoy their twinkling beauty long after the 25th of December!
So, if you are spending the Winter in Vancouver this year, then make sure you try out these fun activities to ensure you make the most of your time in this bustling city filled with lights, snow and good cheer.