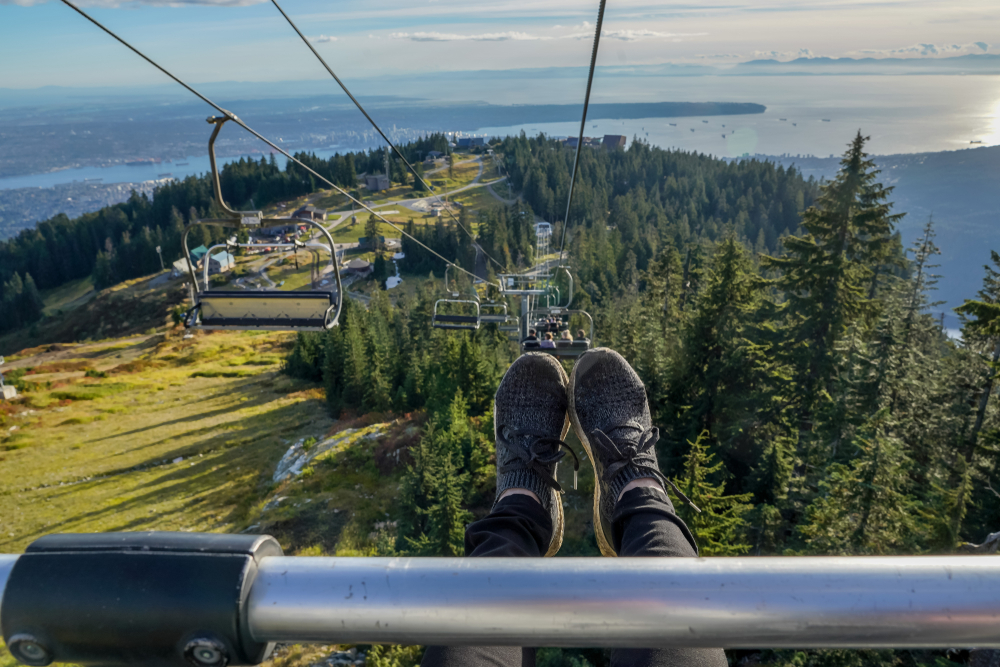 The most COVID safe way to explore Vancouver's North Shore
COVID shook the world and like many other things travelling and exploring new places had to take a back seat for a long time. But with the invention of vaccines, life is slowly getting back to normal. Travellers too are making a comeback. But as we have all realised that precaution is better than cure, it goes without saying that we should put this in use while travelling. 
If you are travelling to Vancouver's North Shore you must stick to all COVID protocols and keep yourself as well as the others safe around you. To start with, book yourself a safe place to stay that is following all the COVID rules and regulations. The most ideal place to stay is the luxurious L'Hermitage hotel Vancouver. Following all the Covid protocols it offers all the most comfortable, relaxing and refreshing stay in Vancouver. With unmatched facilities, amenities and services the hotel is in the heart of the city and close to all the shopping and business centres. 
Common COVID rules being followed in Vancouver's North shore include:
All public places including hotels, serviced accommodations, restaurants, cafes and other attractions where there is a possibility of public gathering are taking extra precautions and are following all the guidelines provided by the government. You will be asked to use masks, hand sanitizers where and when required and maintain social distancing at these places.

Activity and excursion organisers also follow social distancing rules along with modified group sizes and timed visits. Everyone is trying to make sure the environment is safe for one and all.

 

These restrictions will require you to book things in advance and make sure you carry your safety kit with you at all times. 
Here are some tips you can follow to make sure you are enjoying your holiday and activities in a safe environment in Vancouver.
To begin with make sure all your booking from flights, hotels to excursions are changeable or refundable. As a social courtesy, if you or anyone you are travelling with is not feeling well or have flu-like symptoms then reschedule your trip, test yourself and travel only when you feel better. To make sure you cover all the attractions and excursions, book an extended stay in Vancouver Canada.
Book your activities and accommodation in Downtown Vancouver in advance so that the organisers and others can also take all the precautionary measures to make your stay safe and sound.
Due to Covid restrictions and other precautionary guidelines, many businesses might not be operating as usual. So make sure you can call and confirm in advance about the places you are keen to visit.
We all must take utmost care in making sure we dispose of our used masks and gloves properly and safely.
Things you can do safely and securely in Vancouver.
Day trip in and around Vancouver: Northshore neighbourhood Trail for those who wish to explore the highlands, Northshore Ale Trail for those who love tasting and sipping on some ales, beers and more, Public Art Trail for the lovers of art, Northshore shopping trail for those who love to shop till they drop, Salmon trail is great for fish lovers and the Sea to Sky trail is great for people who love to go on an adventure of exploring the unexplored. For more nature adventures include visiting the Grouse Mountain, Kayaking, visiting Northshore Patios, the Capilano suspension bridge and lots more.
If you are spending the day in Vancouver city then you must enjoy an afternoon tea at one of Vancouver's lovely cafes or restaurants. Or you can simply enjoy outside dining on a good weather day.
Other activities in the area include scuba diving, hikes, biking tours, art galleries, shopping and food markets and some lovely lush green parks.