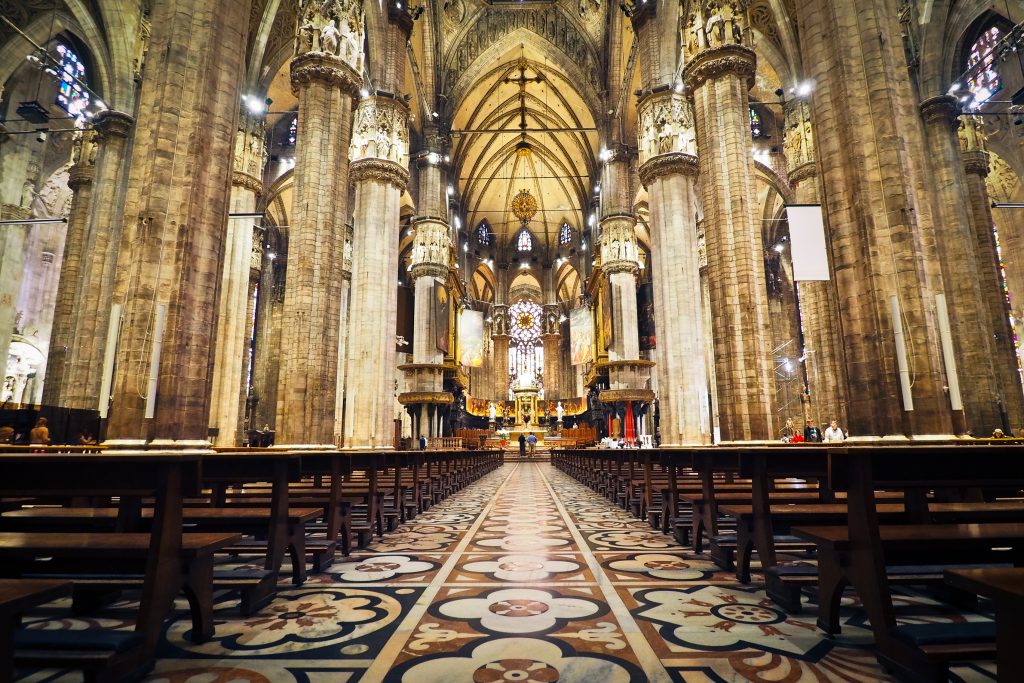 Places Of Worship In Vancouver That Must Be Seen To Be Believed
As one of the most diverse cities in Canada, Vancouver offers visitors a wealth of different cultures to explore during their stay. From the aboriginal communities of Canada to the historic migrations of Filipino, Chinese and South Asian people to the city, it's no surprise that with great diversity comes a wealth of cultures and religions. Guests of Vancouver accommodation Downtown are well placed to drink in the many cultures of the city.
Whilst religion is most likely not the reason you're visiting the city, the many places of worship in the city are great ways to get to know its history and diversity. If you're a guest of luxury Vancouver hotels and planning to do some sightseeing during your visit, the many religions and worshiping spots might be a good place to start when learning about the vibrant communities of the city. From Buddhist meditation spots to stunningly designed mosques and Hindu temples, this is your go-to guide for Vancouver's religious communities. 
Guan-Yin Temple
Guan Yin Temple is also known as the International Buddhist Society and is one of the most important Buddhist temples in Canada. The Guan-Yin temple comes complete with Chinese architecture and a beautiful garden that's open to all locals, tourists and guests of Hotel L'Hermitage Vancouver. With space for meditation, the temple's aims are to spread awareness of Buddhist values and it does so beautifully, through its artwork laden interiors and a range of annual festivals. 
Shree Mahalakshmi Temple
Dedicated to the Goddess Mahalakshmi, this busy Hindu Temple offers regular meditation, rituals and cultural awareness of Indian culture through workshops and talks. With its cultural center promoting Indian art and literature, the Shri Mahalakshmi Temple offers a traditional Hindu building filled with progressive programmes for cultural growth.
Akali Singh Sikh Society
This Gurudwara on Skeena Street is a true sight to behold thanks to its gold domed spires and tremendous scale. One of the busiest Sikh temples in Vancouver, the size of Akali Singh reflects the large Sikh population in Vancouver. Furthermore, locals, tourists and guests of the L'Hermitage hotel with a pool in Vancouver can enjoy traditional sikh instrument classes and Punjabi language lessons.
Beth Hamedrash Synagogue
One of the only Sephardic Jewish synagogues in British Columbia and represents the traditional Spanish Jewish population of the area. The small synagogue is said to have been founded in the 1960s on an informal basis before finally finding a space to worship on Heather Street. The beautiful, wooden interior is intimate and lively on worship days, and is a proud part of the Vancouver religious scene.
Christ Church Cathedral
The first church ever built in Vancouver, the Christ Church Cathedral is a downtown gem that has one foot in tradition, and one in progressive values. As the only church to bless same sex marriages, the Christ Church Cathedral also uses the emblem of the native Salish people, showing its heritage and open nature as a cathedral. The traditional aspects come in the form of the Victorian era architecture, which gives visitors a chance to admire classic Celtic crosses that hark back to Canada's colonial days.