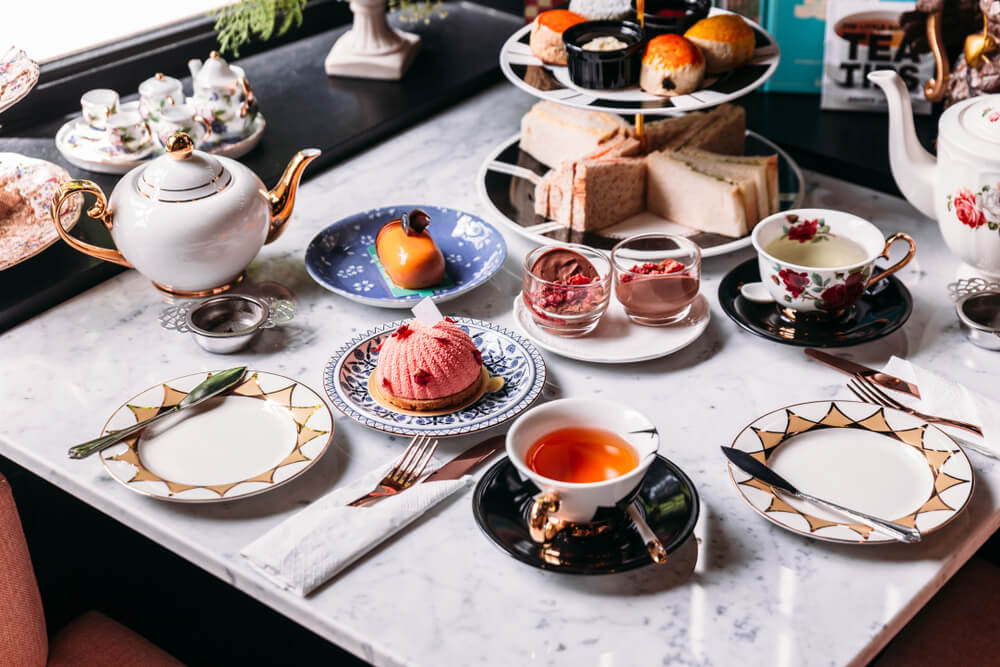 High Tea Etiquette – Do's & Don'ts
L'hermitage Hotel Vancouver, vancouver hotel suites 2 bedrooms, boutique hotels vancouver
Two things that are absolutely guaranteed when staying at L'hermitage Hotel Vancouver are leaving feeling utterly well-rested and indulging in the high tea which is served in L'Orangerie. You won't be able to resist the dainty finger sandwiches or the mouthwatering selection of cakes. However, given that high tea is a rather civilised affair, here are some do's and don'ts to ensure you fit right in.
Don't raise your pinkies
Somewhere along the line, the high tea wires got crossed and people seem to think that raising your pinkies whilst sipping tea is a must. On the contrary, it is a no-no and implies unbecoming elitism, so pinky fingers should remain alongside the rest of your fingers.
Do dress to impress
There is no exact formula for what you need to wear, and while ball-gowns and bow-ties are certainly not the mandate, a more formal get-up is necessary when enjoying high tea, especially if you are dining in boutique hotels in Vancouver. Men should wear closed toe shoes, and both men and women should stay clear of trainers. This isn't too tricky to get right, though – and who doesn't love an excuse to wear crisp collared shirts and flowy dresses?
Don't leave the spoon in the cup
Though to some people this may not be a habit, for others, leaving the teaspoon in the cup is a no-brainer when it comes to making a cup of tea. While you can do what you like if you are making tea at home or from your tea and coffee station in your hotel room, when stirring your tea at high tea, be sure to place the teaspoon on your saucer rather than leaving it in the cup.
Do hold the cup by the handle
When slumped on the sofa with a hot mug of tea, cradling the warm drink in your hands can be a great, comforting way to warm up. However, this is not appropriate at high tea – hold your handle with your fingers, not by looping it, and you will look and feel the part.
Don't dunk
We get it, everyone loves a tea-dunked biscuit… But this is unfortunately an absolute faux-pas when it comes to high tea in luxury hotels. Don't worry, though – all the sweet treats are delicious in their own right.
Do what you want with the cream/jam order
There is a lot of speculation about whether you should put jam or cream first when it comes to the high tea classic – scones. Some traditionalists say that the jam is the bottom layers, and some say it is the other way around. Thankfully, this is purely a matter of preference, so just do it the way you like it.
Ultimately, this list of do's and don'ts aren't functioned to make you feel limited, but rather to make sure the experience remains special and luxurious for all in attendance. Vancouver hotel suites 2 bedrooms are available, so why not book a few with your friends and family and celebrate with a high tea get-together?