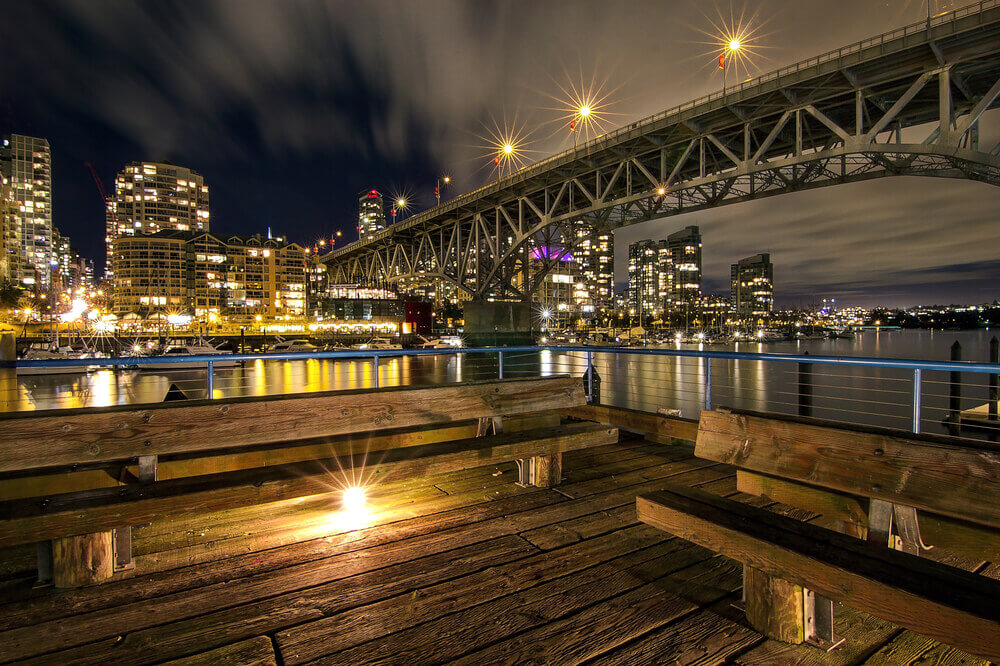 Getting To Know Vancouver's Granville Island
Vancouver is a city with many diverse districts. From Downtown Vancouver's historic Gastown and the nightlife heavy Yaletown to the scenic city of Burnaby, this British Columbian city is teeming with character. With that in mind, it's quite easy to miss some parts of Vancouver. With over 31,000 square kilometres to explore, the city's blend of natural beauty and stunning architecture make this Victorian-era metropolis one that you could spend days, if not weeks getting to know. Exploring this extensive city is made even easier by boutique hotels such as the L'Hermitage Vancouver in Downtown Vancouver, giving easy access to the area's many attractions and with great train and streetcar transport routes to the many other neighbourhoods.
One neighbourhood that may be overlooked on your first visit to Vancouver is Granville Island. Based just across the English bay from Yaletown and just south of Kits Point's museum attractions, it might be easy to miss this small peninsula of shopping districts and markets. With a long history dating back to the very founding of Vancouver, Granville Island has a lot to offer newcomers and locals alike, providing unique shopping opportunities that truly reflect the diversity of the city. Below is a definitive guide to the area, and everything you'll need to know about visiting Granville Island.
Granville Island History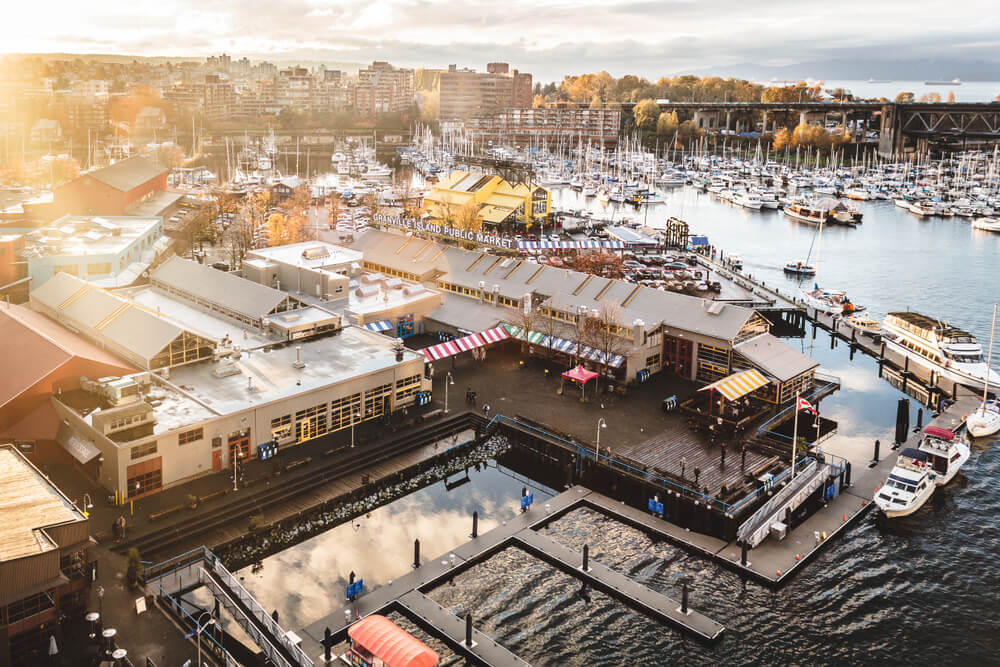 Granville Island's history is entwined with the development of Vancouver as an industrial port. In fact, the city of Vancouver was even called Granville until it was renamed in 1886. Dating back to the mid 19th century, the port of Granville became a trading, fishing and transport hub, giving many people from Canada and the first nations a direct link to the quickly growing city.
Development of False Creek
False Creek was developed as a harbour and was around twice the size it is today. With the island itself having been mapped by the British navy in the mid-1850s', the area as it stands today hasn't changed much in the way of size and layout.
Granville Island as Industrial area
Granville Island developed even further over the last hundred years when the port of Vancouver grew and necessitated an industrial area for storage and transport. Granville Island took on this role and the dredged up area of the island under the Granville Street Bridge became known as Industrial Island. With companies moving into the area, Granville Island began bringing in revenue and developing itself into a real commercial and industrial district of the city, bringing in more wealth through the tin factories that developed in the industrial warehouse lots.
The Great Depression and Second World War
The Great Depression of the early 1930s' saw many homeless people take up squats and shacks on Granville Island. This led to the "hobo jungles" in False Creek and saw victims of the Great Depression living in poverty and surviving off beachcombing and fishing, becoming a self-sufficient society on the shores of Vancouver.
As World War Two loomed in the late 30s' the area became one of the biggest manufacturers of Wright's Canadian Ropes, a very important company in the Canadian military output of the war, leading to even more prominence of the area as a business hub.
Granville Island's Farmers Market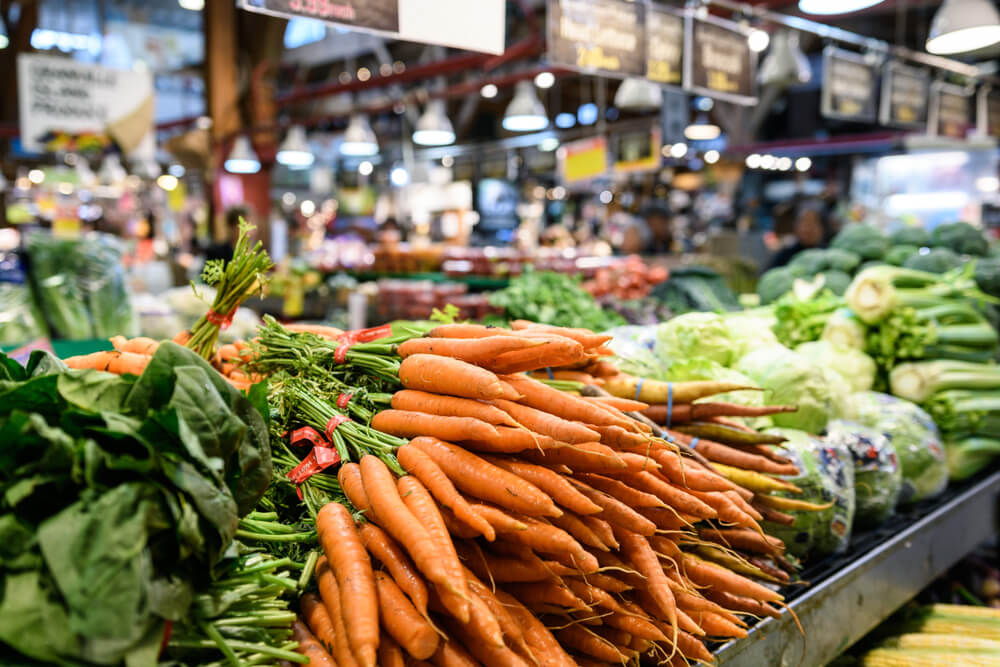 The Granville Island Farmers Market is one of the most popular attractions for nearby guests in the city. Local farmers and food sellers have been set up on Granville Island since the 70s' and there are now at least 50 permanent stalls offering organic locally sourced produce to those living in and visiting the city. This day by day carousel of local foodstuffs and arts, jewellery and homeware give a wholesome snapshot of the cities personality for guests at L'Hermitage and other 1 and 2 bedroom hotel suites Vancouver.
How to Get to Granville Island
Getting to Granville Island is easy from central Vancouver. Based just off of Yaletown and the West End, guests in Downtown Vancouver's L'Hermitage can use the L'Hermitage Vancouver Parking area and instead walk to Granville Island in just half an hour. Alternatively, the number 50 bus Southbound to Granville Street takes just 20 minutes from Downtown Vancouver. There are plenty of other buses running through Vancouver that will take similar amounts of time to reach this central bastion of the city.
Granville Island Kids Market
The Granville Kids Market is one of the most popular family-friendly attractions on Granville Island. With a hair salon aimed just at kids alongside pet stores and family-friendly restaurants, Granville Island's Kids Market is a perfect family outing, as well as being the perfect choice for kid-friendly Vancouver souvenir shopping. Furthermore, you can find the indoor play area Adventure Zone, the exciting arcades of Circuit Circus and the immersive games of VR Funtastic World.
Granville Island Market Jewelry
Granville Island is home to a great many jewellery and art market sellers. Here are just some of the highlights.
The Amity Design Studio
The Amity Design Studio sells an eclectic range of boutique fashion items that include handpainted scarves, silk accessories and beautiful clothes. With all the clothes made by a trio of local designers and artists, this is an elegant example of Vancouver's passion for creativity and fashion.
Silk Weavers Studio
For those who like to see the creation of their garments in action, the Silk Weavers Studio of Granville Market provides a chance to see professional weavers in action, alongside boutique handcrafted gifts being elegantly designed before your very eyes.
Top of the Ramp
Top of the Ramp is a market vendor providing an eclectic mix of fashion accessories, art and decorative art from local creatives. The wares on sale include native art, North African jewellery and precious gems and stones, providing a bohemian vibe for the market.
Blackstone Press
Another example of the unique DIY ethos of Granville Island, Blackstone Press provides custom letterpress for wedding invitations, letters and decorative art. With its variety of printing works, you can watch the handcrafted and vintage machines put a literal stamp of originality on any of your graphic design needs.
Wickaninnish Gallery
The Wickanninnish Gallery offers local artworks and decorative arts from the Native Canadian tribes who once, and often still live in the Vancouver and Squamish region. From jewellery to paintings, this Net Loft based stall offers a unique insight into the native history – and present influences – on the area of Vancouver.
Tradewind Bookstore Granville Island
Granville Island is not only famous for printing presses and decorative arts but also the passion for literature they harbour stands out too. With its on-site and colourfully designed publishing house, Tradewind books publish and sells a range of poetry, picture and fiction books. Having established itself as one of the most popular bookshops in the city, this is the perfect spot for Vancouver visiting bookworms to pick up some truly local literature.
Granville Island Market Holiday hours
Whilst most working days will see Granville Market open from 6.30 am till 9.30 pm, albeit with differing stalls open throughout the week, Granville Island does see some changes to its timetable over the holiday seasons. Over Christmas Eve and New Year's Eve, you can expect to see the market close at 4 pm, whilst Christmas Day and Boxing Day will see it closed completely. Weekends see the market opens from 9 am till 4 pm, whilst on Fridays, they open at 6.30 am and close at 6 pm.
Granville Island Nightlife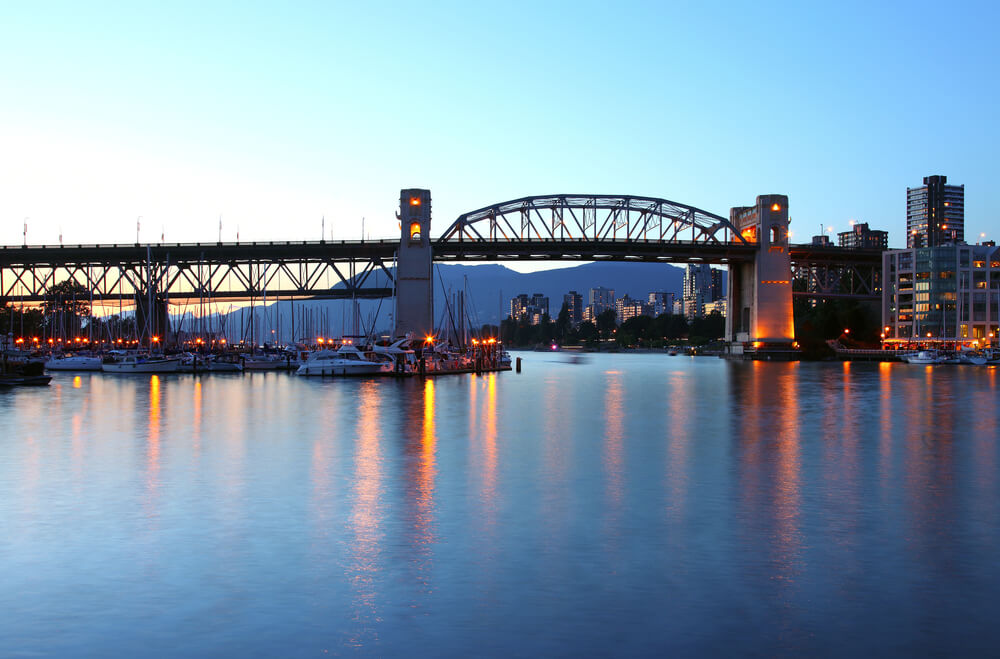 Granville Island is not only a popular day spot for visitors but also has quite the nightlife too. Below are just some of the bars and clubs that are open late on Granville Island. From amazing breweries and bars to stunning club nights, night owls in Vancouver could do much worse than Granville Island.
Dockside Brewing Company
The Dockside Brewing Company is the perfect spot on Granville Island for a pilsner, IPA or lager, providing a wide range of own brewed beers and imports alongside spectacular views over the bay. Double it up with the great meals available in the dining area and you have a perfect fine dining experience which whilst not as homely as the L'Orangerie Downtown Vancouver Restaurant nearby, still gives you a hearty meal to wash down with the magnificent brews.
Alibi Room
The Alibi Room is another tap room based on Granville Island. Open till 12.30 am on the weekends, the Alibi Room provides 50 different beer taps, providing local brews from the many microbreweries of Vancouver, alongside imported guest ales and beers. Chow down on some of the wholesome locally sourced meals and enjoy an evening out in this buzzing Granville nightlife hotspot.
Storm Crow Tavern
The Storm Crow Tavern is a pop culture-focused bar that will no doubt entice sci-fi fanatics, boardgame and RPG aficionados. Based in South Granville and kitted out with some of the best board games and fantasy and sci-fi memorabilia, the Storm Crow Tavern promises a fun and friendly atmosphere alongside its tantalising array of local and imported beers. There's pub food too, and visitors looking for a fun and social night out with their friends won't be disappointed with the variety at this vividly decorated False Creek facing pub.
Powell Tavern
The Powell Tavern will resonate with artisan beer connoisseurs, especially with its long list of sour beers, porters and pale ales. With a recently extended tasting and taproom, there's more space now for visitors to enjoy favourites such as the Old Jalopy ale and Dive Bomb porter brew.
Vancouver Fringe Festival
Granville is also the home of the Vancouver Fringe Festival. Taking place in a variety of venues across the Granville Island warehouses, shops and bars, the fringe festival usually takes place over the month of September and sees a range of theatre performances from emerging artists the country – and the world over.
First created in 1985, the Vancouver Fringe Festival saw 220 performances saw 4000 people attend and has only grown since then. With an all are equal approach, the shows on the mainstage of the festival are randomly selected whilst the Bring Your Own Venue initiative sees many unique pieces of work performed in even more unique spaces on the island. Run in part by Theatre Wire, a connectivity platform for Vancouver based theatre companies, the Vancouver Fringe is one of the most popular in the country and has seen comedians such as Cameron Mackenzie and Sara Bynoe make their names there.
Granville Writers Festival
Introduced in 1988, the Vancouver Literary Festival is one of the countries most prominent literature celebrations. Taking place in October each year, the festival provides an exciting platform for international writers to talk about and present their work. Alongside its week of panel discussions, interviews and performances, the Granville Writers Festival also runs the Incite reading series, which puts on discussions and talks with writers from its base at the Central Vancouver Public Library between January and May. Writers who have talked here include Life of Pi writer Yan Martel, multi-time Pulitzer finalist Joyce Carol Oates and the cyberpunk genre and Neuromancer writer William Gibson.
FAQs
Below are some of the frequently asked questions that many guests in Vancouver might ask about Granville Island.
Is Granville Island Open?
Yes, the bars mostly shut around 12.30 am on the weekends, but you can expect plenty of late-night events from its bars and warehouses throughout the year.
What is Granville Island known for?
Historically known as the warehouse and industrial district of Vancouver, Granville Island is now known as a market, tourist attraction, nightlife and leisure space.
What is there to do on Granville Island?
From bars and clubs to local markets, the variety of things to do on Granville Island could provide you with days worth of fun. Mostly geared towards leisure, dining and retail, special annual events provide music, theatre and literature readings.
Is Granville Island worth visiting?
With its focus on retail and entertainment, Granville Island is a treat for both locals and tourists alike.
What time does Granville Island Open?
Granville Island's farmers market is the first area of the island to open, setting up shop at 6 am. Other areas of the island open at around 9 am or for the bars, early evenings or late afternoon.
How much is the Granville Island Ferry?
Ferries across False Creek for adults price from 3.75 dollars to 6.50 dollars. Children are priced at between 2.25 dollars and 4.50 dollars.
Can you walk across Granville Street Bridge?
The Granville Street Bridge is designated for road traffic only., The nearby Burrard Street Bridge takes you directly onto Granville Island and has sidewalks and crossings for pedestrians.
How much is parking at Granville Island?
During peak hours (11 am to 6 pm) prices for Granville Island, parking is 3 dollars an hour from May 1st to September 30th and 2 dollars an hour from October 1st to April 30th.
How do I get to Granville Island?
The public transport systems to Granville Island include the Aquabus at the Aquatic Centre or the False Creek Ferry line. It is also walkable via the Burrard Street Bridge.
How do I get to Granville Island by bus?
Buses from 5th Avenue stop off by Burrard Street Bridge. From there it is just a five to ten-minute walk to Granville Island.