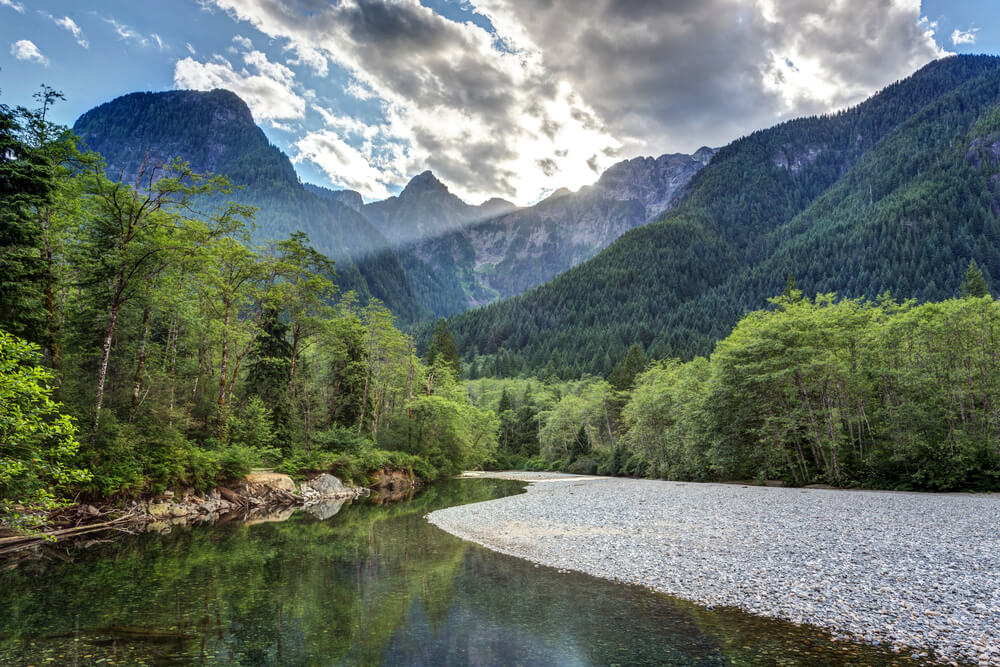 Best Parks to Visit Out of Vancouver
Vancouver has the distinction of consistently retaining its position among the best five cities on the planet for the quality of life and livability. That speaks volumes about the facilities and amenities that it has to offer its residents and visitors. It lies in British Columbia and is the largest city in the province. Vancouver is a cosmopolitan metropolis famous for its cultural diversity, historic attractions, arts, waterways, natural parks, shopping, entertainment and culinary delights. All of these make it one of the most sought-after tourist destinations in the country.
It welcomes tourists all through the year, but spring is the peak season for visitors. The weather is warm with sunshine, perfect to explore the incredible natural beauty in and around Vancouver. Whether you are looking for a budget Vancouver hotel or something more luxurious, there is something to cater to all budgets and preferences.
When it comes to boutique accommodation the five-star hotels in Vancouver downtown are a favourite for visitors to stay.
If you want to enjoy the outdoors in all its pristine glory, head out of Vancouver to any of the following parks.
Golden Ear Provincial Park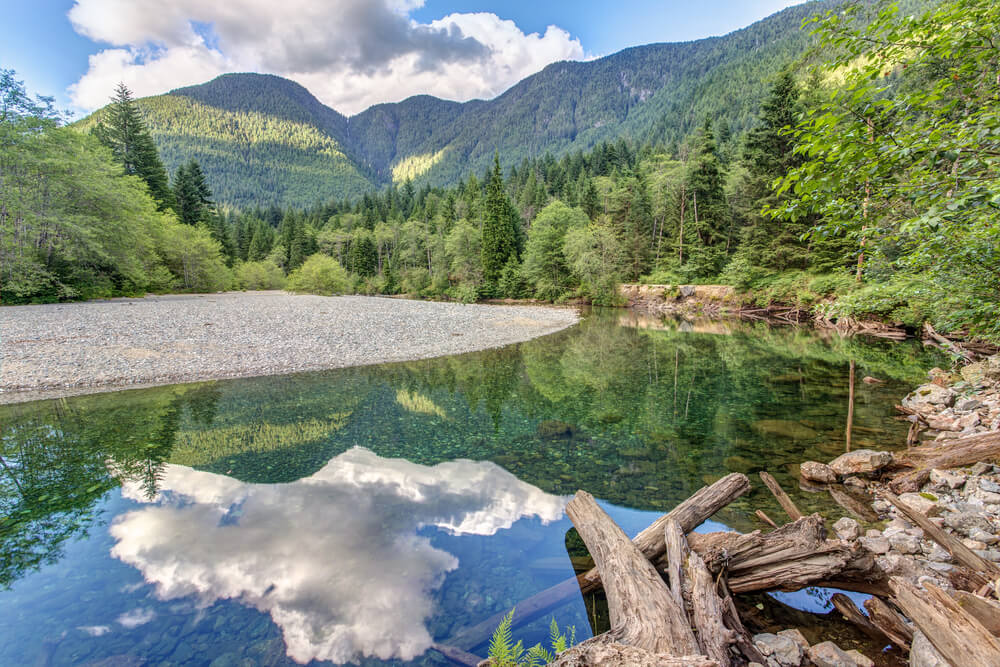 Among the largest parks in BC Province it lies within the mountains, near Maple Ridge. Spread over a sprawling 62,540 hectares it attracts campers, hikers and equestrian enthusiasts. There are plenty of nature trails with three camping areas North Beach, Gold Creek and Alouette, which offer 409 camping spots. There are horse trails and Alouette Lake that offer a variety of water sports.
Chilliwack Lake Provincial Park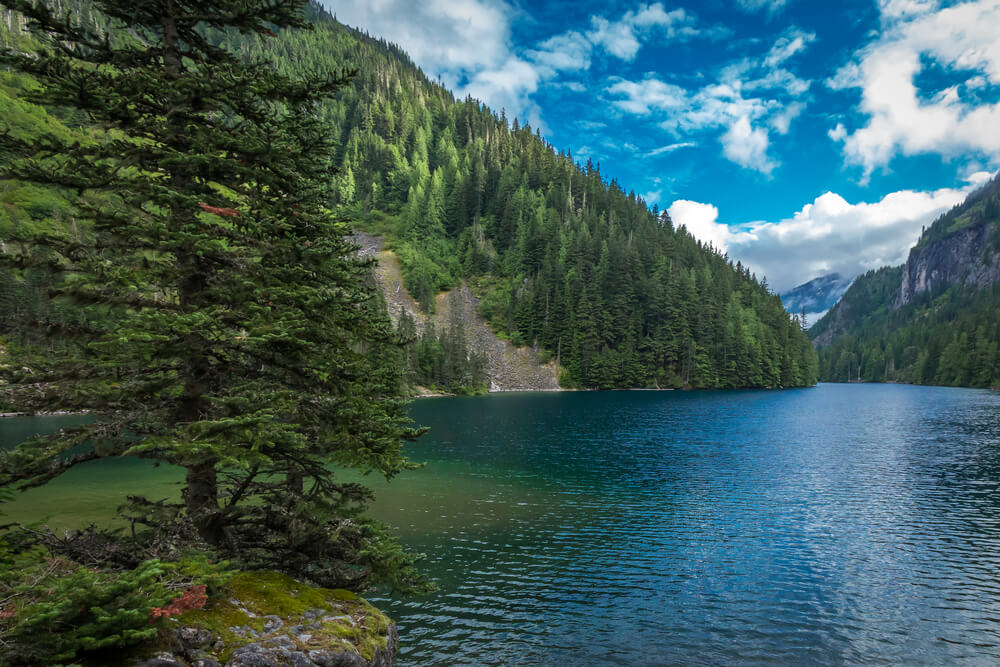 If you are passionate angler with a license, Chilliwack River Valley is the place to head. With beautiful snow-draped mountains as a backdrop, the lake in the park offers the best of trout fishing spots. There are small boats to head to the popular spots of the lake to fish. There are camping trails, a sandy beach and plenty of nature trails as well.
Alice Lake Provincial Park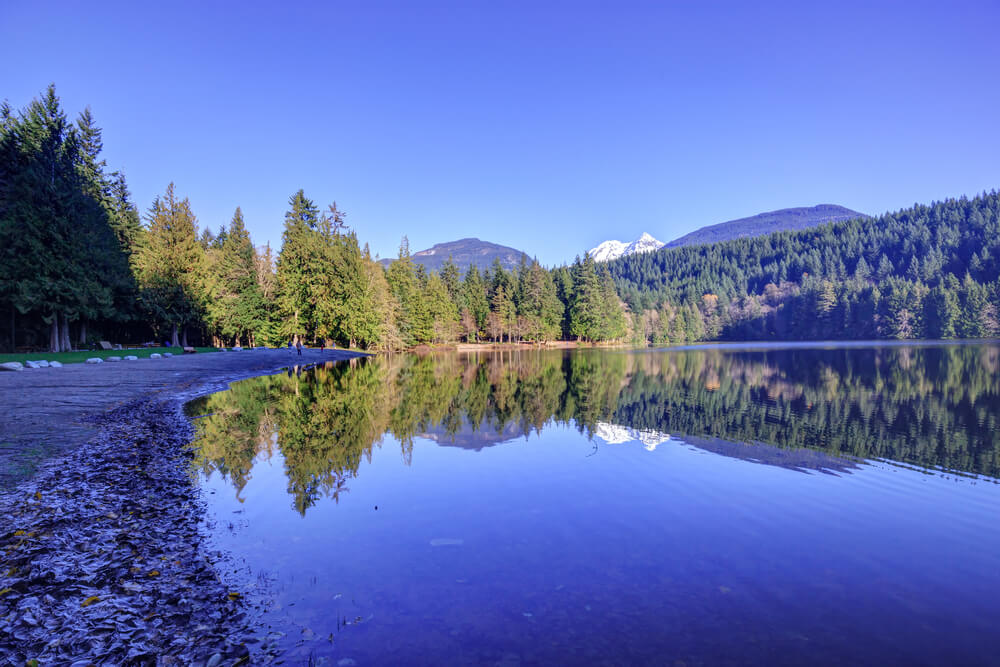 A perfect place to go on a day-trip or camping is Alice Lake Park located near the scenic Sea-to-Sky Highway. Its four lakes Alice, Fawn, Stump and Edith offer boating, paddle boarding, swimming and fishing. The best trails include the stunning Four Lakes Trail, which covers all four lakes and the popular Stump Lake Loop. Just ensure you make camping reservations in advance.
Murrin Provincial Park
Popular with rock climbers Murrin Park lies to the south of Squamish, near the famous Sea-to-Sky Highway. Its sheer rock walls offer more than 250 climbing trails for amateurs to professionals. Those not keen on scaling death-defying rock faces can lounge around a lake in the area that offers fishing, paddling and swimming.
E.C. Manning Provincial Park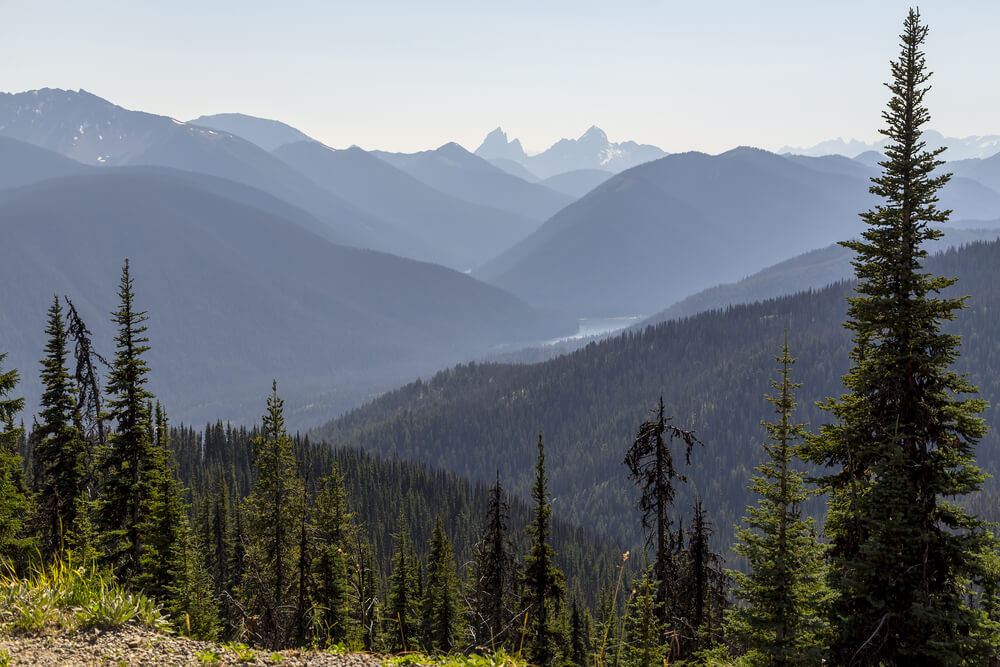 Located in the centre of the picturesque Cascade Mountains, the park attracts visitors all through the year. Visitors can access the campground by car, with two sites for groups. There are an additional 10 campground sites to set up camp. Lightning Lake the largest lake is a draw with anglers and offers kayaking, canoeing and swimming facilities. Two other lakes popular for fishing are Nicomen Lake and Poland Lake. There are extensive hiking trails both for beginners and advanced campers.
Frequently Asked Questions About Best Parks in Vancouver
Q. How many parks are there in Vancouver?
A. The Vancouver Park Board maintains more than 230 parks that make up 11% of Vancouver's land mass.
Q. How many national parks are there in Vancouver?
A. There are 4 National Parks in Vancouver BC, which are:
Pacific Rim National Park (Area: 197.3 mi², Located in British Columbia, Canada, Established: 1970)
Glacier National Park (Area- 1,583 mi², Located in Montana, Established: May 11, 1910)
Stanley Park (Area: 1.563 mi², Located in Vancouver, BC V6G 1Z4, Canada, Established: 1888)
Gulf Island National Park (Area: 211.7 mi², Located in 3500 Park Rd, Ocean Springs, MS 39564, Established: January 8, 1971)
Q. Which is the largest national park in Vancouver?
A. Stanley Park is the largest National Park in Vancouver. It is a 405-hectare area park in Vancouver.
Q. What is the entry fee for Stanley's Park?
A. Entry to Stanley's park is free. This park is open to all 24 hrs a day.