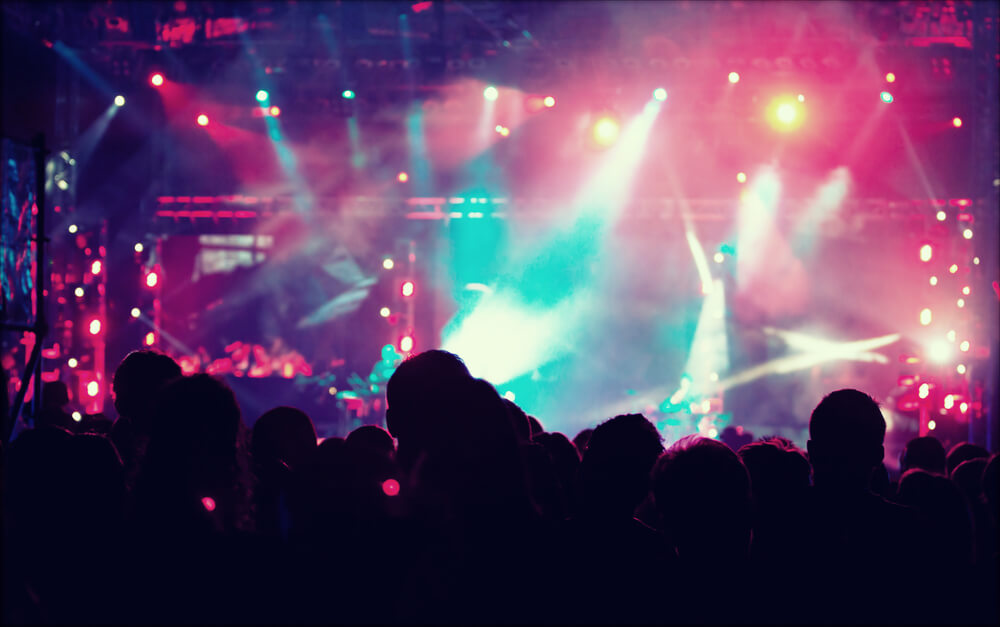 7 Upcoming Concerts in Vancouver to Get Excited About
Music lovers rejoice – you don't need to sacrifice seeing your favourite artist just because you're going on vacation. In fact, if you're vacationing to Vancouver in the next month, you'll be pleased to know some of the biggest acts across a range of genres are stopping off here.
If you've booked a stay at one of the city's top Vancouver boutique hotels like L'Hermitage Hotel and are looking for a gig to catch while you're here, look no further.
We've rounded up seven of the best you should get excited for.
Better still, most venues on this list on easily accessible by foot, public transportation, or car from L'Hermitage Hotel.
1. Carly Rae Jepsen – The Dedicated Tour 
September 1st – Royal Theatre
Starting with a modern-day pop princess who is originally from Mission, Canada, this is a must for those who want to bop along to hits including 'Call Me Maybe' and 'I Really Like You'.
Tickets are selling fast for this event, so take a look at second-chance sites, and book a stay at one of the best Vancouver hotels nearby early on as they'll also book up fast.
2. Iron Maiden – Legacy of the Beast Tour 
September 3rd – Rogers Arena
From one extreme to the other, here's something a bit heavier than pop.
Fans of Iron Maiden won't want to miss this show. Described as a 'history/hits tour', Iron Maiden manager Rod Smallwood has shared that the concert and stage design features 'a number of different but interlocking 'worlds' with a setlist covering a large selection of 80s material'.
Rock on!
3. Death Cab for Cutie 
September 5th – Malkin Bowl
Now for something in the middle of the two – the Goldilocks option.
Promising a mix of old and new – the tour celebrates the latest release, 'Thank You For Today' and 'The Blue EP', this will be a great nostalgia vibe for emo-turned-alternative kids from back in the day.
4. Bryan Ferry 
September 5th – Queen Elizabeth Theatre
Leave the kids at home, because this one is just for mom and dad who will enjoy a night of fun and frolics from Bryan Ferry in the beautiful surroundings of the Queen Elizabeth Theatre.
Make a true romantic night of it and treat yourselves to a tasty meal beforehand at a nearby top restaurant in downtown Vancouver. 
5. Bon Iver 
September 7th – Pacific Coliseum 
This particular world tour has made headlines in the music world, and it's no wonder. The larger scale of touring reflects the growing community around the band in terms of both recording and live performance, and it invites the audience to gather for an exciting new production.
6. Mark Knopfler 
September 16th – Orpheum Theatre
Or perhaps you'd rather indulge in an evening with Mark Knopfler and his band? Join the Vancouver leg of this North American tour and enjoy a captivating plethora of never-before-heard music in a setting like no other.
7. Elton John – Farewell Yellow Brick Road Tour
September 21st – Rogers Arena
Love Elton John? Who doesn't?! This tour is intended to be John's final one, and will consist of more than 300 concerts worldwide. By the end of the first leg of the tour – back in March 2019 – it had grossed over a whopping $125 million and won a Billboard Music Award in the category Top Rock Tour.
With so many options, which will you choose? Whatever you decide, L'Hermitage Hotel is the perfect place to put your head down afterwards or to enjoy an extended in beautiful Vancouver.