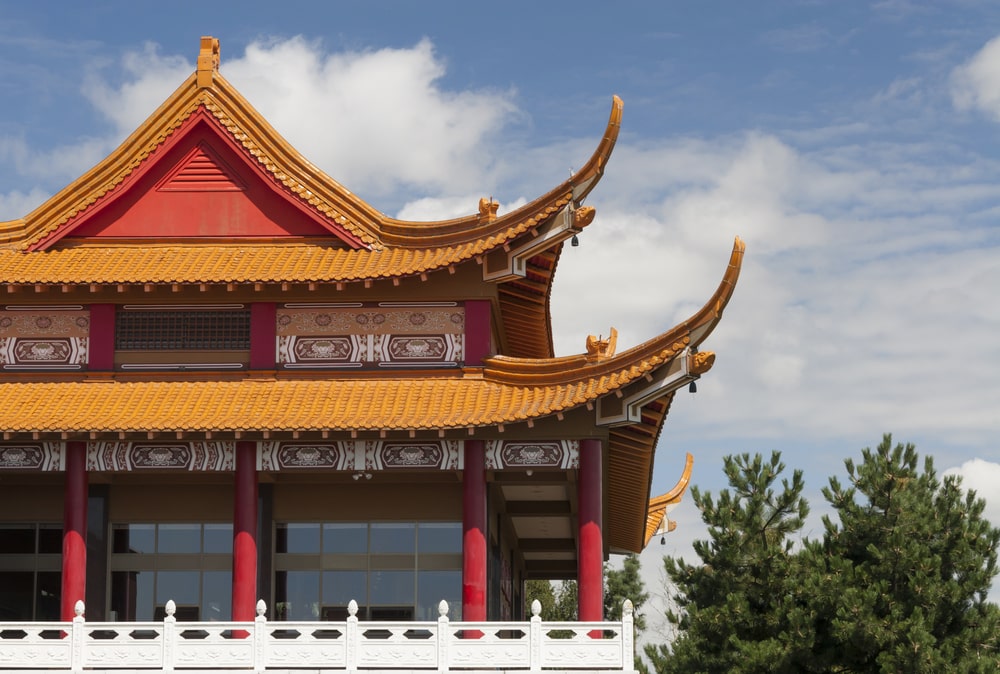 3 Temples In Vancouver To Help Enlighten Your Soul
Vancouver is one of the most desirable cities to live in in North America. Not only is it surrounded by stunning mountains on three sides, but it's also bordered by the Salish Sea- one of the most diverse areas for marine life in the world.
As if this was not enough already, Vancouver is also home to abundant outdoor adventure. With the mountains on the city's doorstep you can access 7 ski areas with relative ease- one of them being North America's largest ski area; Whistler.
Thanks to all these amazing reasons (and many more) Vancouver has an incredibly multicultural population. People have moved their families from all over the world to live here, so naturally there are symbols in the city representing the differing cultures that call it home.
The Temples of Vancouver are widely varied and gorgeous, so if you need a bit of spiritual and cultural enlightenment whilst you are in town then check out these temples!
Ling Yen Mountain Temple
The Ling Yen Mountain Temple is one of the best in the city.
There is always an event held for the community or tourists, and all are welcome to spectate or partake, regardless of creed. You'll find local art exhibitions, Buddhist craft workshops, educational programmes, Chinese arts and crafts- and a whole lot more.
Architecturally it is one of the most traditional and beautiful on the list, with traditional rooftops, colors and calming nature.
From your gorgeous room in L 'hermitage Hotel in Vancouver city centre you are a mere 25 minute drive from this stunning place of calm.
International Buddhist Temple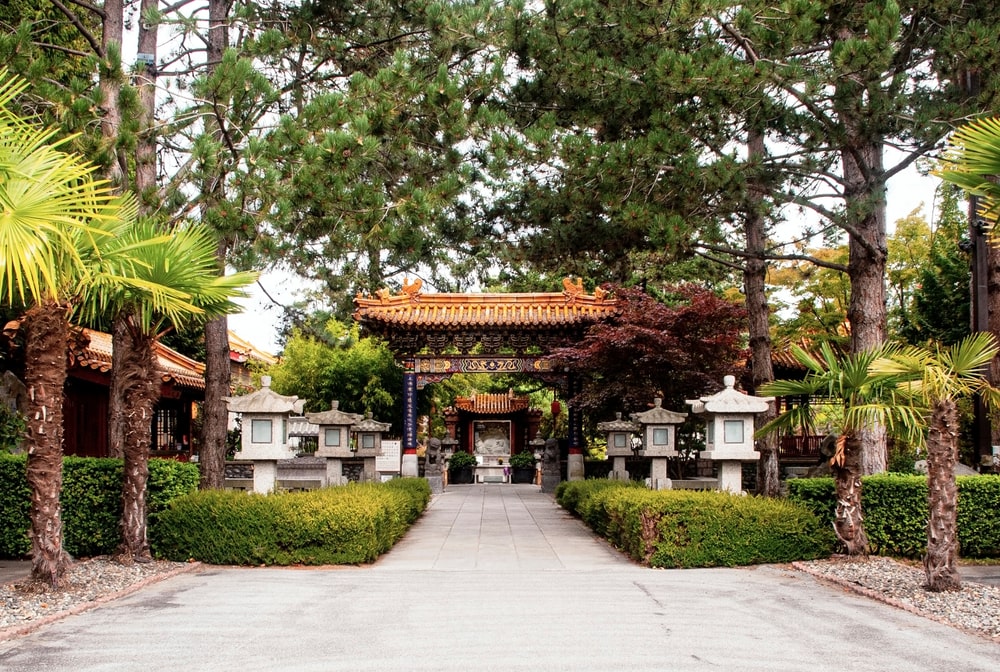 Stepping into the International Buddhist Temple is like stepping through a portal into China.
The stunning architecture, the trees and the open courtyard are pretty much what you would expect a Chinese Temple to be.
You'll find a lotus pond packed with koi and turtles, there is a rock garden, twin gazebos and a gorgeous bridge.
This is also a hot bed of community activities and cultural events like art exhibitions and prayer groups- you'll also see the largest Buddha statue in the whole of North America!
Once again you are an easy half an hour drive to this stunning temple, so explore, reach enlightenment then return to the nicest 2 bedroom hotel suites Vancouver has to offer at the Hermitage Hotel Vancouver.
Sri Ganesha Temple
This is one of the most unassuming temples on the list- in fact you may well pass it and never even know it's there.
But upon crossing the threshold you will enter a world of spiritualism and community like no other.
The ornate artwork and sculptures found inside bloom with color and fill the space with warmth. Anyone is welcome in the temple, and worship is held every day.
Spirituality in Vancouver
Vancouver is an incredibly spiritual place- the abundance of nature and the stunning beauty of the city's surroundings definitely make it feel like a very special place. The temples that have risen here simply reflect this and offer peace and sanctuary to all.
After a full day of spiritual reflection and exploration you'll be ready to enjoy an incredible meal at L 'hermitage Vancouver restaurant. What a way to spend the day.